---
---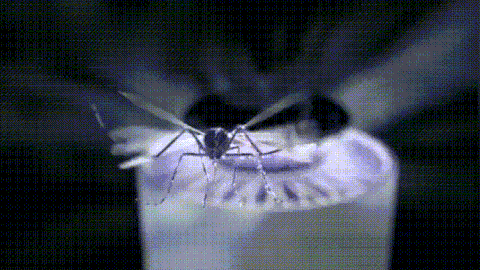 【INDOOR & OUTDOOR USE】: Effectively kill bug, mosquito, fly, moth and other flying insects within 20 square meters, that can use in the home, patio, garden, backyards, porch, deck, portable use as a tent camping light or restaurant, hotel, cafe commercial use.

【UV TRAP LAMP PEST CONTROL】

: Our mosquito killer use 365NM wavelength UV light to attract mosquitoes and bug. Ultraviolet fly traps are safer to use than indoor sprays.

【SAFE TO USE】

: 100% physics electronic shock, no harm to the human body, safe for the pregnant and infants. is powered by electric, not as the chemical liquid. It is no radiation, non-toxic and chemical-free. Safe for human health and the environment.

【Easy Use & Clean Up】

: One button to switch ON/OFF to control this insect trap. After using and want to clean it, simply rotate to unlock the storage box to discard the dead mosquitoes.

【Silent night sleep】

: The built-in fan will continue to work once it is turned on. It doesn't make loud noises to disturb your sleep. The 35 dB soundless fan is perfect for babies, toddlers, and pregnant people.
Note:
- Place the device 1.6 to 3.9 feet above the ground.

- When the mosquito killer is working, turn off other light sources in the room. The darker the light, the better.

- During use, people try not to approach the machine because people are more attracted to mosquitoes than machines.

- Turn on the mosquito trap 2-3 hours before going to sleep.

- Put it in the corner for better results.
Caution
Please avoid falling it off from high, or the fan blades might be damaged. 
Do not open the mosquito trap box frequently. Let the fan work until the mosquito is dried and died.

Product Specification:
Input voltage: DC 5V
Power: 5W
Size: Approx. 19 x 12 x 12cm.
1X USB Cable
---